Things to Do in Seattle - page 3
---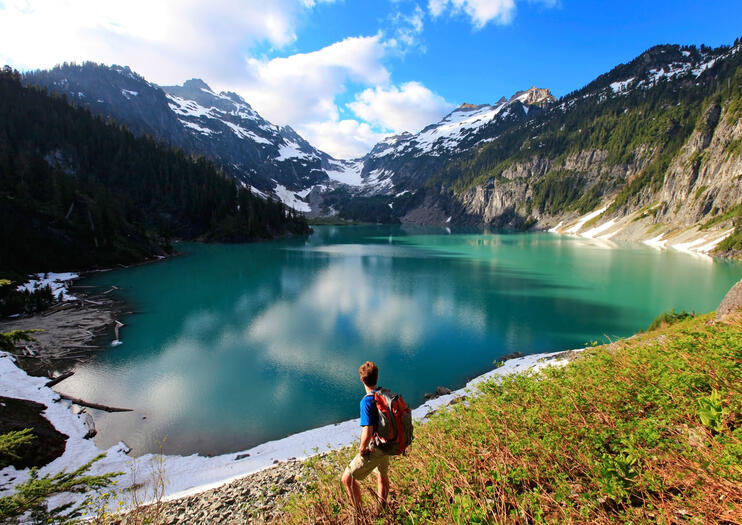 Also known as The Cascades, the Cascade Range runs for over 700 miles (1,100 kilometers) from British Columbia in Canada through Washington and Oregon to California. It's part of the Pacific mountain system of western North America as well as the Ring of Fire, which is a ring of volcanoes and mountains around the Pacific Ocean. Interestingly, all the recorded volcanic eruptions in the United States' history have come from volcanoes in the Cascades.
A number of the Cascade Range peaks exceed 10,000 feet (3,000 meters) -- for example, Washington's highest mountain Mount Rainier at 14,410 feet (4,392 meters) -- making it a top attraction for adventure travelers who want to do some hiking, backpacking or climbing. Another option for exploring the Cascade Range is the Cascade Loop, a road trip that starts 28 miles (45 kilometers) north of Seattle and takes you on a scenic drive through the Cascade Mountains.
Read More
Show Less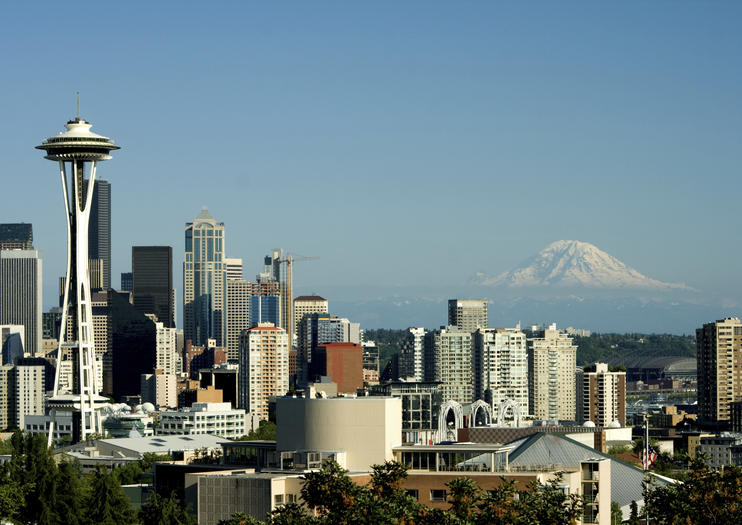 A city with many identities – from coffee to technology to nature to seafood – Seattle is a great place to start or end a cruise. Shore excursions that go outside the city can fill all kinds of desires; take a wine-tasting tour, explore Bainbridge Island or visit Olympic National Park.
If you're in a more urban mood, get to know the city itself at top attractions like Pike Place Market and the Space Needle, as well as one of its many walkable neighborhoods like Lower Queen Anne.
Read More
Show Less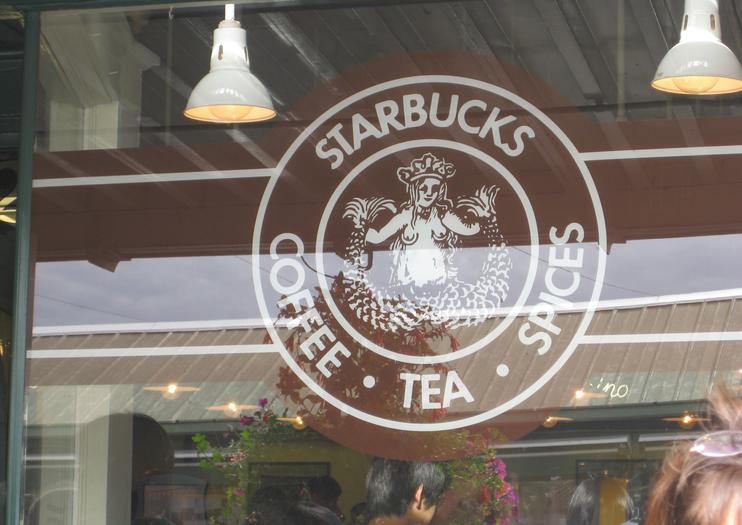 The most famous coffeehouse in the world, Starbucks got its start in downtown Seattle, and now the city is practically synonymous with java and good cups of joe. While Starbucks locations everywhere serve the signature blends that have made the company world-famous, there are some unique attractions that make this particular Starbucks special – the same elements that harken back to the early days of Pike Place Market.
Take, for instance, the leather on the outer covering of the bar – it was sourced from scrap at nearby shoe and automobile manufacturers - or the walnut used on the tables, doors, and bar top, which was all sourced from a nearby farm. The signage on the bar is recycled slate from a nearby high school.
What you'll find upon a visit to 1st and Pike is not just the humble beginnings of a now commercial powerhouse, but the same quaint but cunning elements that made it a success 30-some odd years ago, when Starbucks was anything but a household name.
Read More
Show Less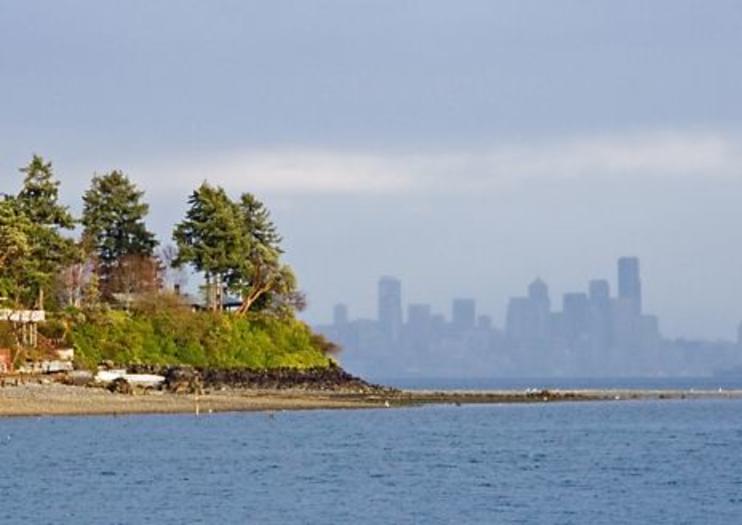 A half-hour's ferry ride from downtown Seattle, Bainbridge Island is a relaxing side trip in Puget Sound. The quaint downtown area stretches just a few blocks from the ferry terminal down Winslow Avenue, which is lined with art and antique shops, clothing boutiques, and cafés and restaurants, many of which focus on using regionally-sourced ingredients in their farm-to-table cuisine.
Aside from the small commercial district, the majority of the island is residential or rural, dotted with small bed and breakfasts and even a few vineyards. The main draw of visiting, other than simply rest and relaxation, is the outdoor activities. Hiking and biking are popular, with miles of trails traversing the rolling hills. Other activities popular with locals and visitors include kayaking, whale-watching, and viewing other wildlife like deer and bald eagles. Kayak and bike rentals are both available year round as temperatures are fairly mild any time of year.
Read More
Show Less
---